Auronzo and Misurina are part of the Northern Dolomites with their 78,767 hectares (53,586 of heartland and 25,181 hectares of intermediate area), the largest of the nine areas making up the Dolomite World Heritage Site.
They are part of a range of mountains shared by the provinces of Belluno and Bolzano bordering at the Pusteria, Sesto, Badia, San Cassiano, Boite and Piave valleys and containing some of the most famous massifs in the Alps: Tre Cime di Lavaredo, Cadini di Misurina, Sorapìss, Monte Cristallo, Marmarole, Antelao and the Croda dei Toni at Mt. Popera.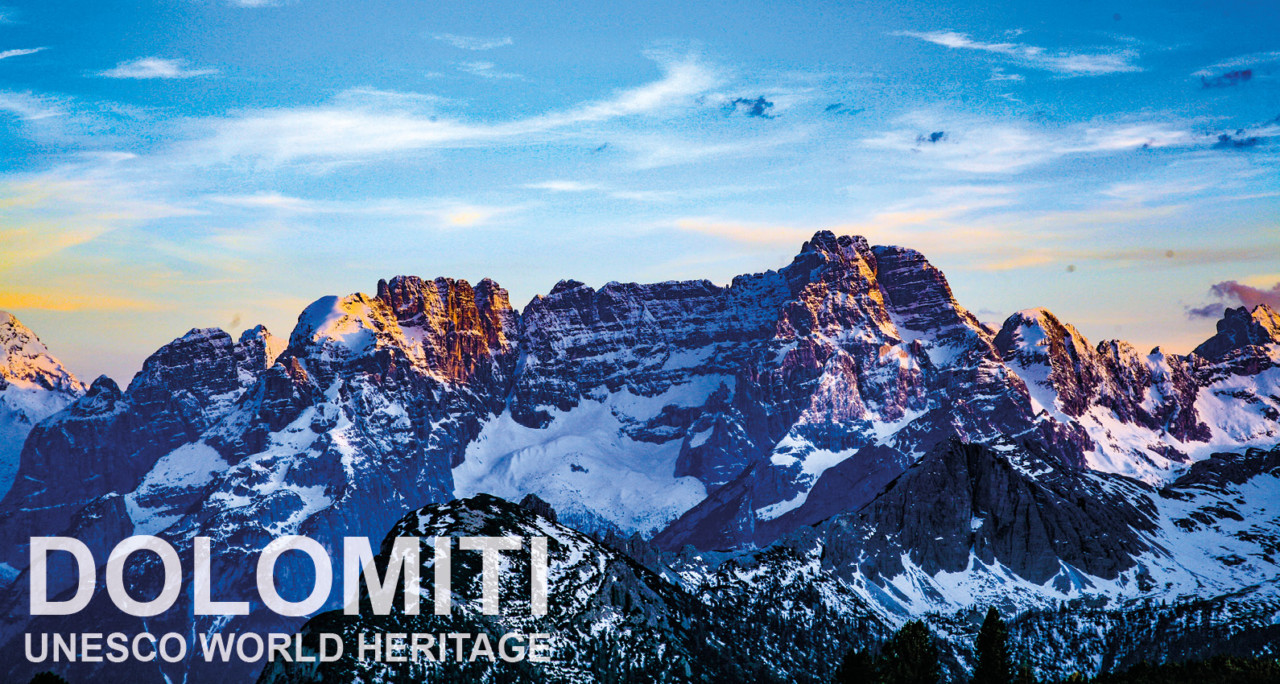 The Dolomites were made into a World Heritage Site on the 26th of June 2009 by the UNESCO World Heritage Committee at a meeting in Seville for their "series of extraordinarily distinctive and exceptionally beautiful natural mountain landscapes", "their variety of sculptural forms" and "their vertical, pale peaks". Furthermore, the area possesses a complex of values of international scientific importance given its "quantity and concentration of extremely varied calcareous formations" and unusual geological features.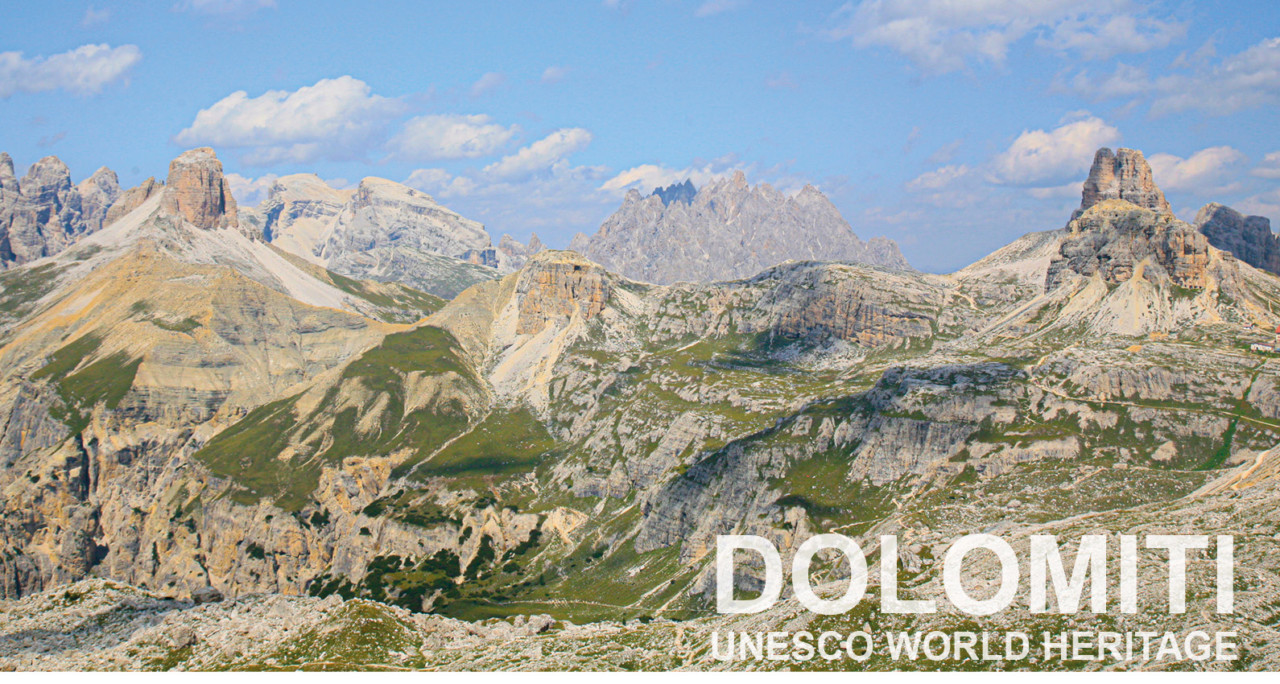 Right at the foot of the Tre Cime di Lavaredo, geology supplies an insight into marine life in the Triassic period in the immediate aftermath of the greatest extinction ever recorded in the history of the Earth: a dinosaur footprint is clearly visible in a rock face along the footpath leading from Rifugio Auronzo to Rifugio Lavaredo. This same dinosaur also appears in a large plastic model in the Palazzo Corte Metto Multi-theme Museum in Auronzo.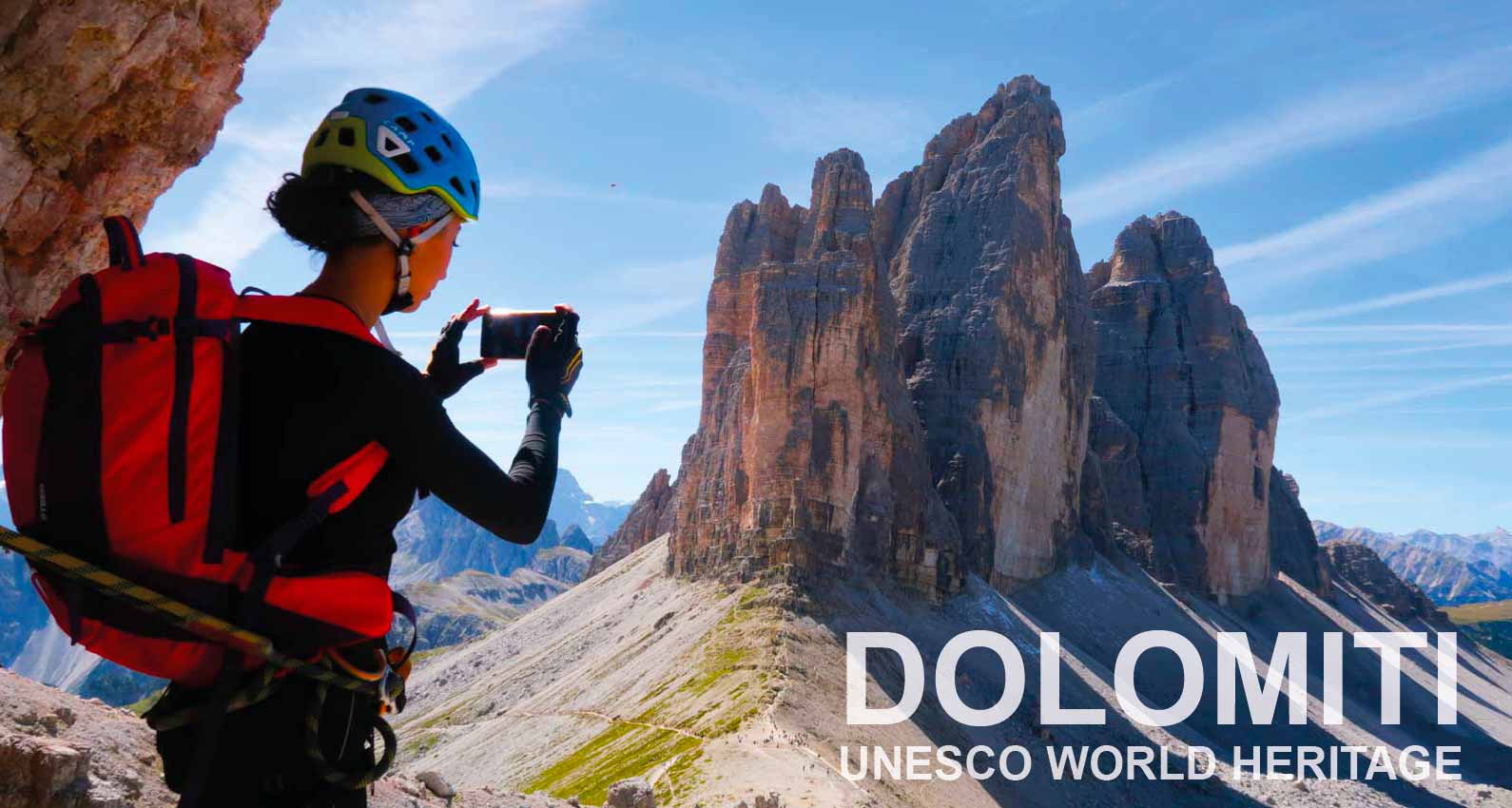 In August 2009 the ceremony assigning World Heritage Site status to the Dolomites took place in Auronzo and the President of the Italian Republic Giorgio Napoletano was present.