Opening dates and times summer 11 June 2022
The Fun Bob is one of the most popular and enjoyable summer attractions in Auronzo di Cadore and the jewel in the crown of the Monte Agudo lift area.
The rail starts alongside the upper station of the Taiarezze-Malon ski lift station at an altitude of 1361 metres above sea level. Once you've climbed into your bob and been made safe by the Auronzo d'Inverno staff, all you need to do is to push the lever forward and let yourself be carried along by the fun. The rail speeds along the spectacular straight lines, bends and curves which are ski slopes in winter.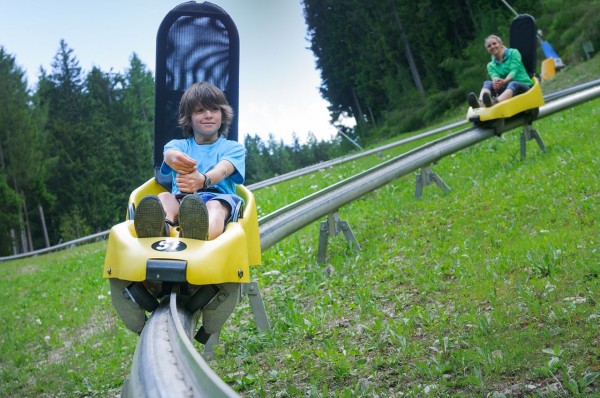 Technical characteristics:
- aluminium tube system to which the bobs are fixed with various safeguards so that they cannot come off the rail.
- safety belt
- brake system: three independent brakes (centrifugal, spring and skate brakes)
- length: 3 kilometres
- altitude drop: 505 metres
- maximum speed: 45 km/h.
- average journey time 12/15 minutes
Regulations:
- children under 8 must be accompanied by a person of at least 16 years of age

- children over 8 must use the fun bob alone

- a safety distance of 40 metres from the next passenger must be respected>

- tail gating other bobs is forbidden
- stopping along the route is forbidden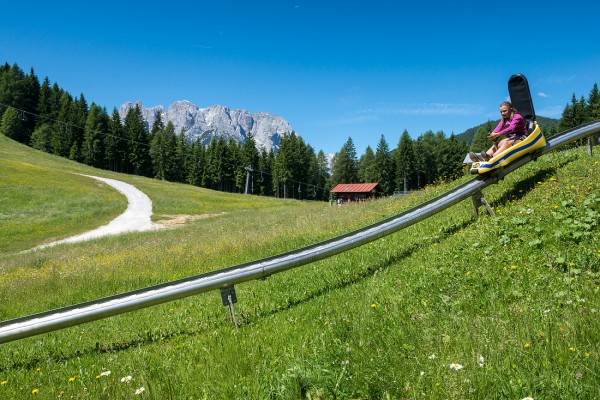 ---
Info:
Auronzo d'Inverno
Office Phone +39 0435 400522
Skilift Phone +39 0435 99908
auronzodinverno@hotmail.it