Misurina is Auronzo di Cadore town's highest hamlet. Its name 'the Pearl of the Dolomites' tells you a great deal about its beauty and magnificence.
Its 1756 metre above sea level lake reflects the south east slopes of the Tre Cime di Lavaredo and the Cadini, Sorapiss and Cristallo massifs and is in the heart of the UNESCO Dolomite Heritage area.
Famous the world over for its special microclimate and its pure, health-giving air, Misurina is a centre for the cure of respiratory illnesses – together with Davos in Switzerland – with its Pio XII Institute. So Misurina is to all intents and purposes a 'Healthy Air Oasis'.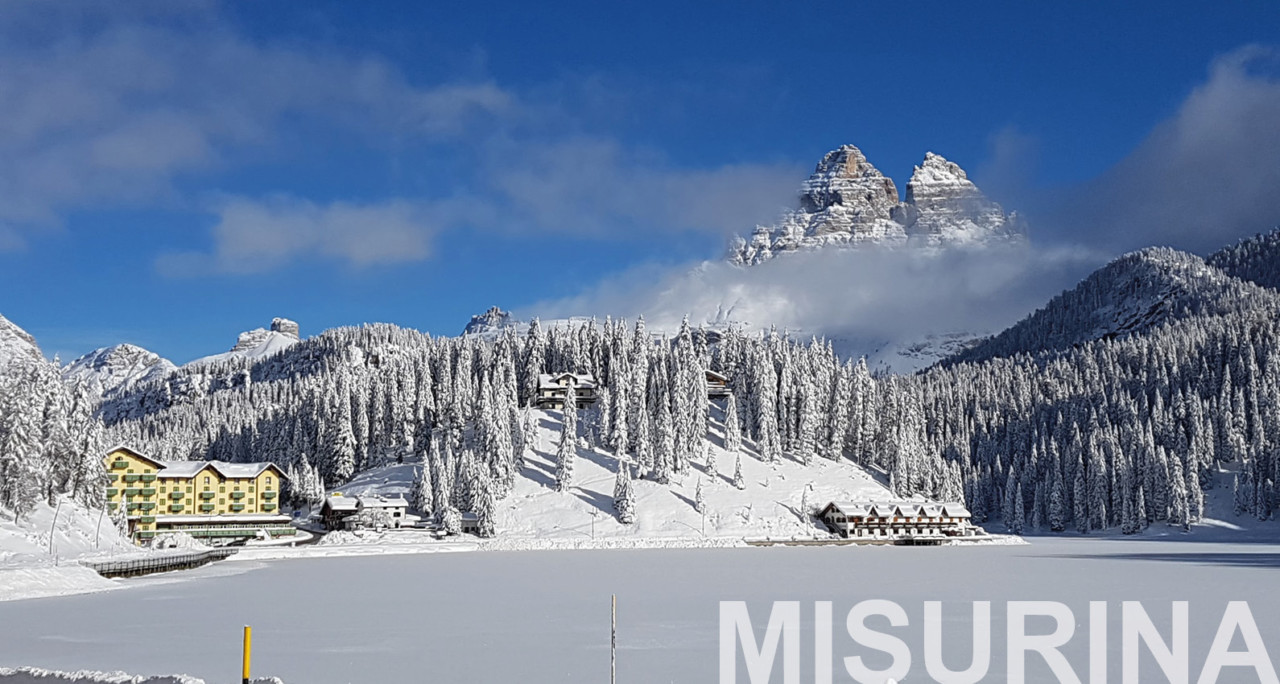 A visit to the village is not simply a matter of contemplating the panaorama and landscape and there are many activities to do here in all seasons. Its altitude and geographical position make for natural snow for almost six months a year and as well as the Col di Varda ski area and the Loita school slopes there is also a cross country ski centre (9 km) and a range of groomed footpaths to be done on foot with snowshoes to refuges which are always open, ski mountaineering routes, fresh snow slopes and sledge tracks from the Tre Cime and Monte Piana. In the summer Misurina is an ideal base for excursions of every type from relaxing strolls in the meadows and larch forests to more challenging high altitude walks.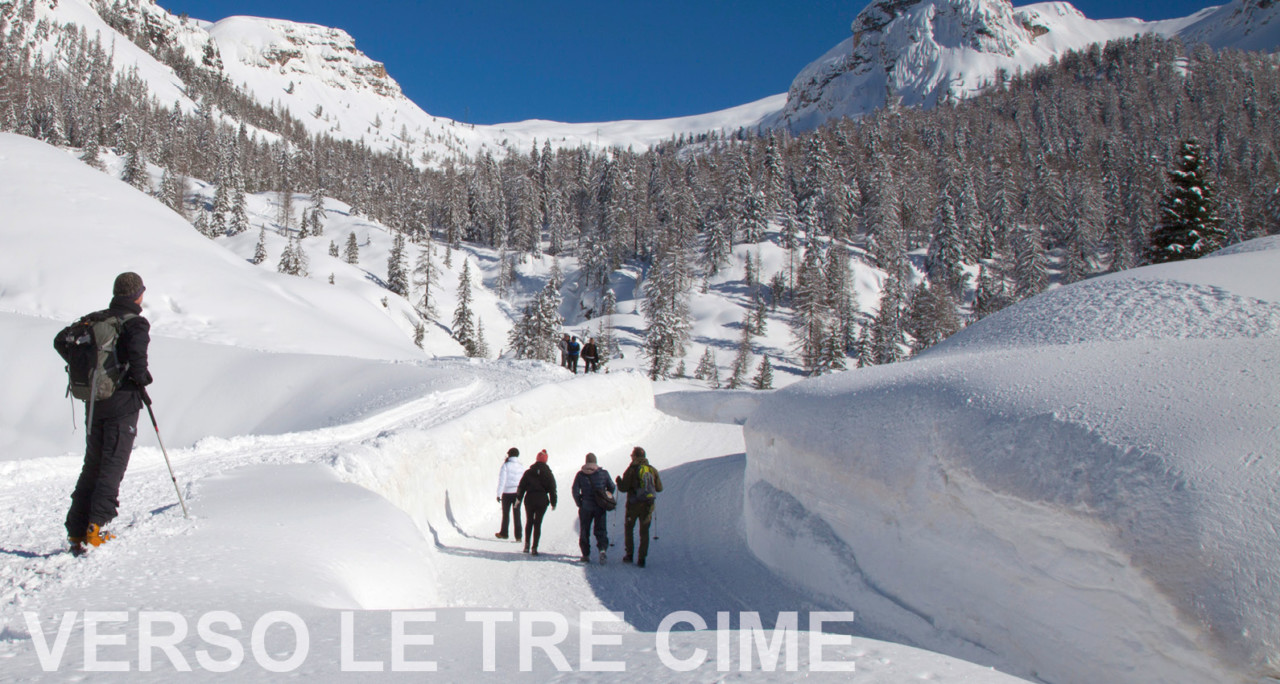 Just to the north of Misurina and reachable by shuttle bus, Monte Piana tells the story of the tragedy of the First World War, a high plateau which is now a veritable outdoor museum together with Rifugio Bosi's small private museum containing finds from the war. A great many young people from all over the world meet up on Monte Piana for the Highline Meeting, a new way of experiencing the mountains in peaceful and fun-loving style.